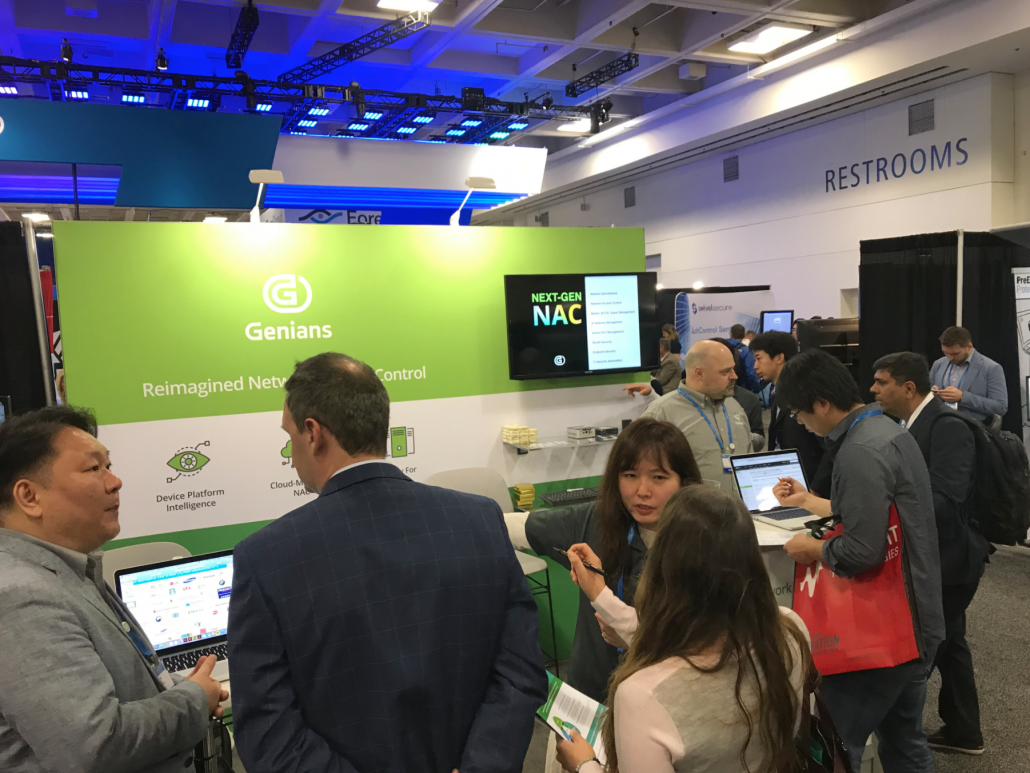 With our recent participation in RSAC 2018, Team Genians continues to have a banner year! What we heard consistently throughout RSAC was this: our visitors continue to look for better ways to secure their evolving networks. Specifically, they want to:
View all IP-enabled devices in their IT infrastructure (What, Who, When, Where, How)
Manage authentication for new devices and users (pre/post-admission control)
Control and secure their organization-owned endpoint devices running Windows OS
Manage access control securely across both wired and wireless networks
Automate IT security and operations processes seamlessly
In today's highly challenging cyber-threat environment, many of our visitors continue to struggle to find the best security solutions for their enterprise. Many were therefore happy to meet with Genians and learn how the extensive feature set of our Network Access Control solution can help them address their needs. The following features drew particular interest:
Comprehensive IT security and operations solutions
Flexible deployment options:
Hassle-free trial
Team Genians will attend yet another global cyber security event, Infosecurity Europe 2018, next month. We will share more great stories and leads for your region immediately thereafter. Meanwhile, please check out our Partner Portal page, where you will find many useful resources intended to help you accelerate your business growth using Genian NAC: As we just launched this page last month, you may not immediately find the information you're looking for. If that is the case, please let me know and our team will work on it right away.
One more thing! Please check out our success stories.